Title Insurance Company Serving DC, VA, MD
Proudly welcoming residents of Virginia, Maryland, and Washington DC home with our signature portfolio of title insurance and real estate solutions.
What do I need to know about Title Insurance?
What is a title insurance company?
Your Title Insurance Company is responsible for the facilitation of your real estate transaction. They will search your property history, review and verify that the terms of your contract have been met, facilitate in the dispursment of funds, and guide you through the closing process to welcome you home.
Do I need title insurance?
An Owner's Title Insurance Policy protects your right to own your property against potential defects in your title. Title defects are rare but can have a profound impact on your right to ownership. Keep in mind, if you seek a mortgage, your mortgage lender will always have a Lender's Policy with coverage to protect your loan. You too should obtain your own peace of mind.
How much does title insurance cost?
The cost of title insurance is billed to you one time at the time of closing as part of your closing costs. This single fee will purchase you a policy that will protect you over the life of your time owning the property as well as be extended to your heirs. The cost of title insurance is regulated and based on the price of your property. For a quote, please contact our team.
What happens prior to closing?
Before you head to the closing table, we will ensure that all of the terms of your contract are met. This includes coordinating the results of your inspection, survey, mortgage loan approval process, and collection of funds.
What happens at closing?
At closing we will review the terms of your sale, facilitate the signing of your documents, and conduct a disbursement of funds to the correct parties. In many cases, your deed is recorded the same day and a copy of your paperwork will be delivered to you for your records.
About Our Pride
YOUR DEDICATED & KNOWLEDGEABLE TEAM
Your real estate closing partner is the backbone of your transaction. Our dedicated title insurance team will ensure the satisfaction of your contract and assist in the facilitation of the legal and physical transfer of your new home. It is important to us that our clients are integrated parts of our family as we welcome them to the communities they will call home. Meet the team that can't wait to welcome you home on closing day.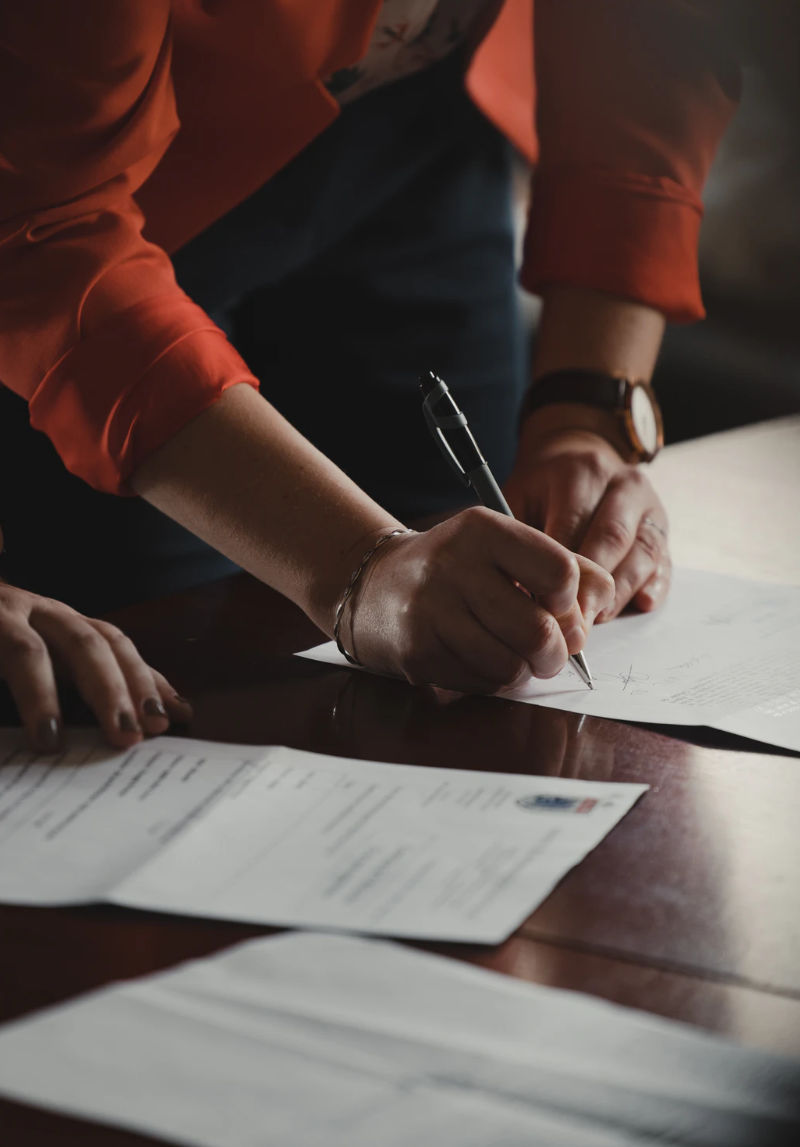 "Like clockwork they walked me through the process and made my settlement go so easy."
I have used this company twice. Once for a purchase and was referred by a real estate agent. The did such a great job when it was time to refinance, I called them to handle the title work again. Like clockwork they walked me through the process and made my settlement go so easy. if you ever have the need for this kind of a service. I would highly recommend them. Thank you Pride Settlement.
I highly recommend Pride Settlement. They made me feel like family as soon as I walked in the door and were very professional. Special thanks to Derek, Tiffany, and Lauren for helping me close on my first home. Pride Settlement made this experience wonderful.
Contact
Phone
Email
Address