Meet our Pride.
At Pride Settlement, You're Family
We owe our success to the buyers, sellers, real estate professionals, and lenders who have loyalty supported us. Welcome to the Pride.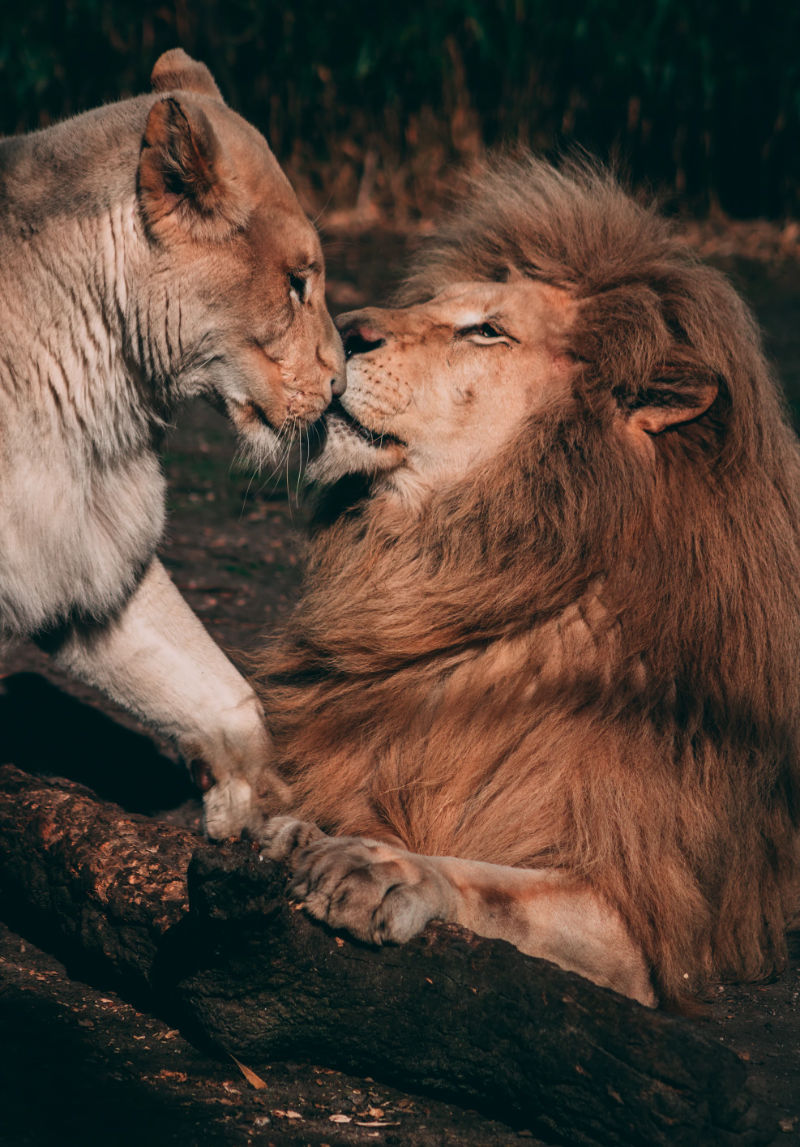 Put over 100 years of combined experience to work for you.
Real estate is a rapidly evolving industry. Your transactions deserve a partner that can combine their invaluable historical experience with forward focused innovation to provide a cutting-edge customer experience. 
Where we have been is just as important as where we are going. It is more important than ever that your title company has its finger on the pulse of the industry with the rise of mind-blowing technological innovations, rampant cyber security concerns, and major changes to how real estate changes hands.
Meet our family – and when you're done – you're more than welcome to join.
We can't wait to welcome you home to the Pride.
"I do not know the word 'quit.' Either I never did, or I have abolished it." – Susan Butcher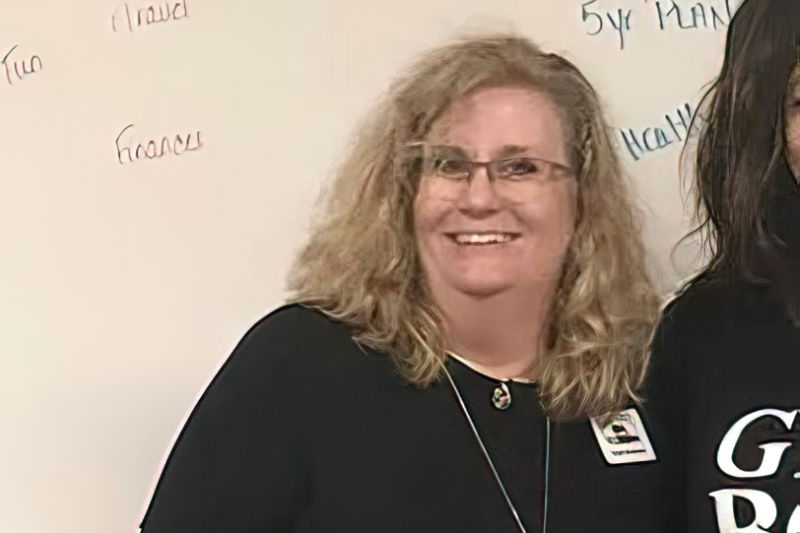 Meet Leigh Hewartson
Leigh Hewartson, Owner of Pride Settlement, has built her entire working career in the title insurance industry. After spending high school evenings as a part-time abstractor, researching and learning the business from the county courthouse, Leigh graduated to managing a full-service title company. Out of the gate, Leigh devoured the details of the title process. As a newly licensed title producer, she learned how to process files, conduct closings, reconcile escrow accounts and finish the transaction by post-closing the files. Leigh worked in many facets of the title industry by performing transactions for residential new home builder sales, resale properties, and commercial buildings. When she eventually launched her own company, it was the first woman-owned title company in the D.C. Metropolitan area.
After accepting the management position as Vice President for Mid-Atlantic Title/Settlement Solutions, she was responsible for ten offices. Leigh completed her journey into the operation of a title company by thrusting herself into the last element of the business, marketing and business development. This was the launchpad that inspired Leigh's collective experience to culminate into the company you know today as Pride Settlement & Escrow, LLC. Leigh continues to keep her finger on the operational pulse with an added focus on technology and security for the clients who put their trust in Pride Settlement. Leigh holds licenses as a Licensed Title Producer in Virginia, Maryland, and D.C. and holds a Notary Public License in Virginia and Maryland.
Leigh's core commitment is providing exceptional service to her clients while nurturing a thriving team. Leigh believes in a strong work-life balance. When she is not hosting a continuing education class or evolving her Pride team, she can be found raising her cows on her beautiful farm in nearby Leesburg. She finds her farm to be the perfect escape and enjoys connecting with her slice of paradise down on the farm with her animals.
Connect with Leigh during your next visit to Pride Settlement and discover what it means to work with a company that continues to be committed to the community it serves!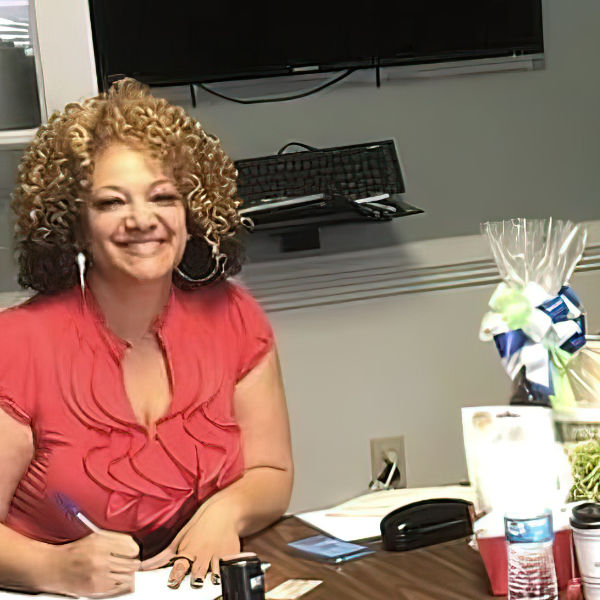 Meet Lee-Anne T. Rodriguez
Lee-Anne T. Rodriguez, Settlement Officer and Marketing Representative, has climbed the title insurance ladder by offering her clients a comprehensive perspective on title insurance and real estate closings. Starting as a receptionist, Lee-Anne immediately absorbed the details of title insurance operations like a sponge, eventually rising to a successful career as a Manager at Mid-Atlantic Title/Settlement Solutions.
Lee-Anne combines her operational expertise with her personable desire to help her customers thrive at Pride Settlement. She has dedicated her career to working with clients to ensure the smoothest transactions and providing them with education and marketing support. Lee-Anne is certified to teach Continuing Education (CE) classes as well as develop non-accredited workshops for professional and personal development. Lee-Anne puts her money where her mouth is by serving on many local committees, boards, and associations. She ensures the success of the real estate industry and continues to rapidly absorb evolving trends in our industry. She is the founder of Real Estate Coffee Chat, a popular, well-known real estate collaboration mastermind group. She is also a Notary Public and Licensed Title Producer in Virginia, Maryland, and D.C.
Discover why Lee-Anne's clients describe her as a professional, dedicated, and supportive life-long partner long after your transaction closes!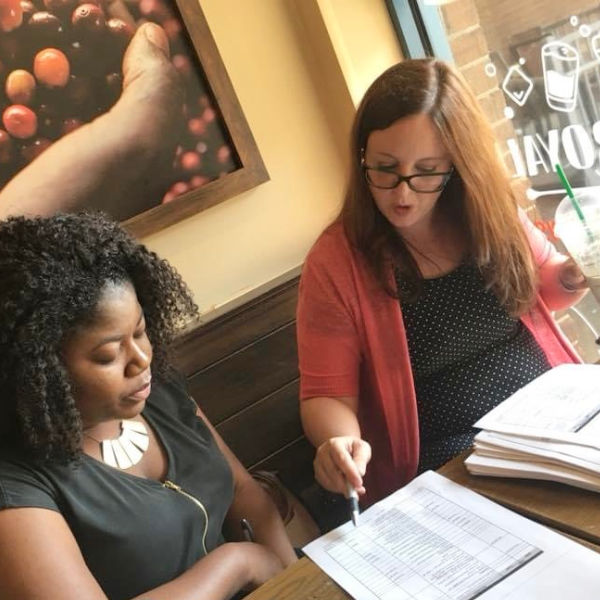 Meet Tiffany Perry
Tiffany Perry, Marketing Vice President, is a lifelong veteran of the title insurance industry. Her title journey started while in high school after long days of studying in the classroom. With her grandfather, father, mother, aunts, and uncle all either working at or owning title companies, Tiffany was destined to be a highly respected professional in the title industry. She shadowed settlement agents learning the operational details of title insurance while finding that marketing and customer relationship building was a perfect fit for her "can do" attitude.
After graduating from George Mason University in 2005 summa cum laude, Tiffany started a position full-time as a settlement agent and marketer for Mid-Atlantic Title/Settlement Solutions. When Leigh started Pride Settlement & Escrow, Tiffany was eager to jump on board from its founding to help grow Pride's business and reputation. Tiffany has dedicated herself to the development of client relationships focusing on building a brand that reflects the true expertise and excellence of Pride. As a resourceful and knowledgeable member of the real estate community in Virginia, Maryland, and D.C., Tiffany is a problem solver who combines her lifelong industry experience with emerging trends to create a flawless experience for the clients of Pride Settlement. Tiffany is a Notary Public in Virginia and Maryland and is a Licensed Title Producer in Virginia, Maryland, and D.C.
Tiffany enjoys holding real estate collaboration groups in Northern Virginia. Being a resource to her referral partners and helping them succeed is her passion.
Tiffany's glowing personality and extroverted enthusiasm are matched only by her four-legged inspiration. When not at work, Tiffany can be found in Northern Virginia with a special place in her heart for her two cats, Pumpkin and Pepper.
Tiffany is the heart and soul of Pride Settlement and cannot wait to welcome you to The Pride. Come meet Tiffany during your next closing!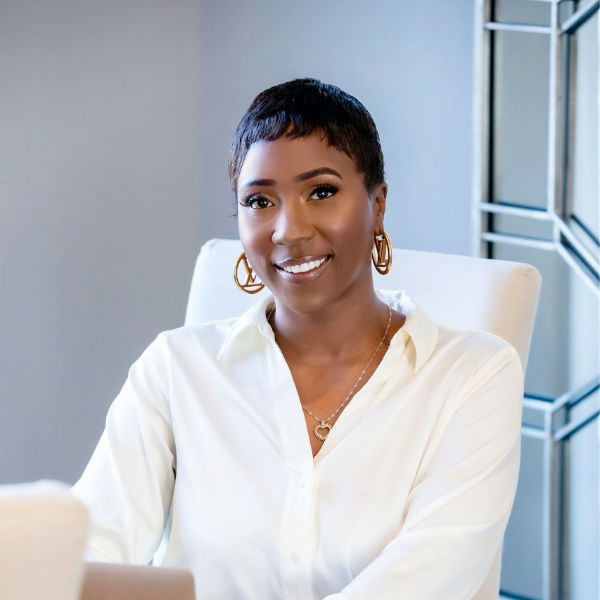 Meet Ashley Thorne
Ashley Thorne, Client Relations and Advertising Solutions Specialist, began her journey in real estate by becoming a DMV area Realtor. After excelling as a real estate agent, Ashley sought out a greater challenge by leveraging her education and experience to become a marketing and advertising professional for Pride Settlement. In this role, Ashley helps translate client relationships and company marketing efforts into valuable and impactful strategies for the company and its clients. Ashley's experience, confidence, and passion to help other real estate professionals grow their businesses is an asset to Pride Settlement and its clients. She loves to help real estate professionals develop and improve their digital marketing and online presence.
Come meet Ashley at Real Estate Coffee Chat or one of our Northern Virginia collaboration groups. Don't be afraid to ask for her advice!